Radio stations, fans boycott
Dixie Chicks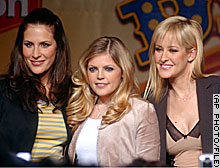 The Dixie Chicks: Emily Robison, left, Natalie Maines, center, and Martie Maguire
Dallas, Texas (AP) -- Natalie Maines, lead singer of the Dixie Chicks, is finding out that sometimes saying you're sorry doesn't make much of a difference.
Radio stations nationwide are boycotting the Dixie Chicks, even though Maines publicly apologized for telling a London audience last Monday: "Just so you know, we're ashamed the president of the United States is from Texas."
Maines is a Lubbock native.
In her apology Friday, Maines said: "As a concerned American citizen, I apologize to President Bush because my remark was disrespectful. I feel that whoever holds that office should be treated with the utmost respect."
The words didn't carry much weight with listeners in Maines' home state and elsewhere.
"We've had a huge listener reaction and movement against the statements," said Paul Williams of KPLX-FM in Dallas-Fort Worth, the nation's fifth largest radio market.
In Kansas City, Missouri, WDAF-AM set trash cans outside its offices for listeners to toss their Dixie Chicks CDs. Its Web site displayed more than 800 listener e-mails, most of them in support of the station's boycott.
After more than 250 listeners called Friday to complain about Maines' comments, WTDR-FM in Talladega, Alabama, dropped the Dixie Chicks.
"The emotion of the callers telling us about their fathers and sons and brothers who are overseas now and who fought in previous wars was very specific," said Jim Jacobs, president of Jacobs Broadcast Group, which includes WTDR.
The Dixie Chicks are in Europe promoting their recent release "Home," which won a Grammy last month for Best Country Album.
The group is scheduled to kick off the U.S. leg of its "Top of the World Tour" on May 1 in Greenville, South Carolina.
---
Dixie Chicks Explain Naked Magazine Cover
Country stars Dixie Chicks agreed to pose nude and covered in harsh words for the cover of an American magazine to show some fans how ridiculous they are being.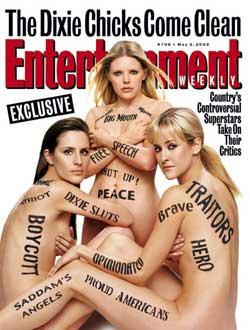 The trio have been vilified by some Americans after singer Natalie Maines criticized US President George W. Bush during a recent London show, and are even receiving death threats.
And now the girls have stripped off for the front cover of Entertainment Weekly, where they're plastered with words like 'Traitors,' and 'Dixie sluts.'
Fiddler Martie Maguire explains, "We wanted to show the absurdity of the extreme names people have been calling us. How do you look at the three of us and think, those are (ousted Iraqi leader) Saddam (Hussein)'s angels?"
Meanwhile, Maines burst into tears during an interview which aired on ABC's Primetime Thursday night, as Maguire confirmed the controversy wouldn't split the group up.
She said, "It all leaves a lot on our shoulders and a lot on her shoulders. They forget she's a human being. But we stand by each other through thin or thin."
Meanwhile, Emily Robison used the TV interview to talk about the group's death threats: "We have to have metal detectors at shows."
Copyright World Entertainment News Network 2003
Photo Copyright Getty Images
---
An Open Letter To The Hollywood Bunch

February 24, 2003

Ok letís just say for a moment you bunch of pampered, overpaid, unrealistic children had your say and the U.S.A. didnít go into Iraq.

Letís say that you really get your way and we destroy all our nuclear weapons and stick daisies in our gun barrels and sit around with some white wine and cheese and pat ourselves on the back, so proud of what weíve done for world peace.

Letís say that we cut the military budget to just enough to keep the National Guard on hand to help out with floods and fires.

Letís say that we close down our military bases all over the world and bring the troops home, increase our foreign aid and drop all the trade sanctions against everybody.

I suppose that in your fantasy world this would create a utopian world where everybody would live in peace. After all, the great monster, the United States of America, the cause of all the worldís trouble would have disbanded itís horrible military and certainly all the other countries of the world would follow suit.

After all, they only arm themselves to defend their countries from the mean old U.S.A.

Why you bunch of pitiful, hypocritical, idiotic, spoiled mugwumps. get your head out of the sand and smell the Trade Towers burning. Do you think that a trip to Iraq by Sean Penn did anything but encourage a wanton murderer to think that the people of the U.S.A. didnít have the nerve or the guts to fight him?

Barbra Streisandís fanatical and hateful rantings about George Bush makes about as much sense as Michael Jackson hanging a baby over a railing.

You people need to get out of Hollywood once in a while and get out into the real world. Youíd be surprised at the hostility you would find out here. Stop in at a truck stop and tell an overworked, long distance truck driver that you donít think Saddam Hussein is doing anything wrong.

Tell a farmer with a couple of sons in the military that you think the United States has no right to defend itself.

Go down to Baxley, Georgia and hold an anti-war rally and see what the folks down there think about you.

You people are some of the most disgusting examples of a waste of protoplasm Iíve ever had the displeasure to hear about.

Sean Penn, youíre a traitor to the United States of America. You gave aid and comfort to the enemy. How many American lives will your little, Ēfact finding tripď to Iraq cost? You encouraged Saddam to think that we didnít have the stomach for war.

You people protect one of the most evil men on the face of this earth and wonít lift a finger to save the life of an unborn baby. Freedom of choice you say?

Well Iím going to exercise some freedom of choice of my own. If I see any of your names on a marquee, Iím going to boycott the movie. I will completely stop going to movies if I have to. In most cases it certainly wouldnít be much of a loss.

You scoff at our military whose boots youíre not even worthy to shine. They go to battle and risk their lives so ingrates like you can live in luxury.

The day of reckoning is coming when you will be faced with the undeniable truth that the war against Saddam Hussein is the war on terrorism.

America is in imminent danger. Youíre either for her or against her. There is no middle ground.

I think we all know where you stand.

What do you think?
God Bless America
Charlie Daniels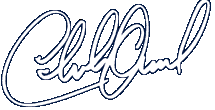 Copyright © 2003 Charlie Daniels
All rights under copyright reserved. Used by permission.
---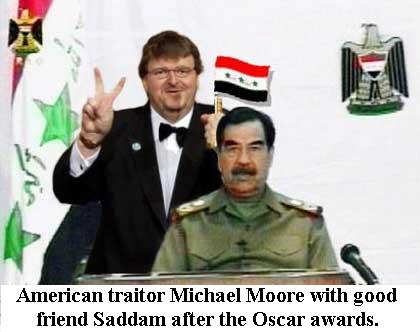 ---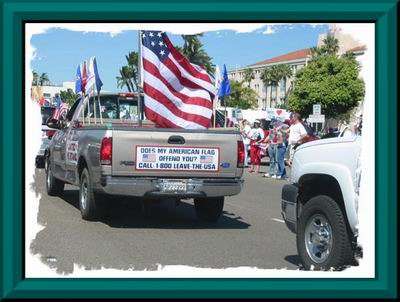 On The Flip Side of Hollywood

In contrast to the ideals, opinions and feelings of today's "Hollywonk" the real actors of yester-year loved the United States. They had both class and integrity. With the advent of World War many of our actors went to fight rather than stand and rant against this country we all love. They gave up their wealth, position and fame to become service men & women, many as simple "enlisted men". This page lists but a few, but from this group of only 18 men came over 70 medals in honor of their valor, spanning from Bronze Stars, Silver Stars, Distinguish Service Cross', Purple Hearts and one Congressional Medal of Honor. So remember; while the "Entertainers of 2003" have been in all of the news media lately (for it seems News Paper, Television and Radio has been more than ready to put them and their anti-American, anti-Bush message before the public) I would like to remind the people of what the entertainers of 1943 were doing, (60 years ago). Most of these brave men have since passed on.
Hollywonk!

Real Hollywood Heroes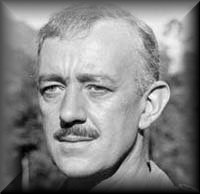 Alec Guinness (Star Wars) operated a British Royal Navy landing craft on D-Day.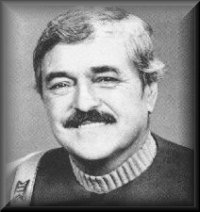 James Doohan ("Scotty" on Star Trek) landed in Normandy with the U. S. Army on D-Day.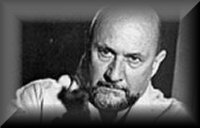 Donald Pleasance (The Great Escape) really was an R. A. F. pilot who was shot down, held prisoner and tortured by the Germans.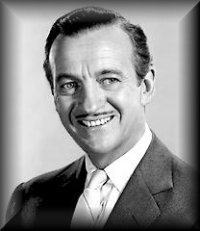 David Niven was a Sandhurst graduate and Lt. Colonel of the British Commandos in Normandy.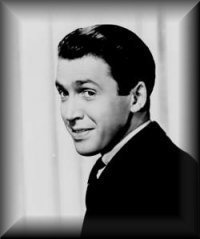 James Stewart Entered the Army Air Force as a private and worked his way to the rank of Colonel. During World War II, Stewart served as a bomber pilot, his service record crediting him with leading more than 20 missions over Germany, and taking part in hundreds of air strikes during his tour of duty. Stewart earned the Air Medal, the Distinguished Flying Cross, France's Croix de Guerre, and 7 Battle Stars during World War II. In peace time, Stewart continued to be an active member of the Air Force as a reservist, reaching the rank of Brigadier General before retiring in the late 1950s.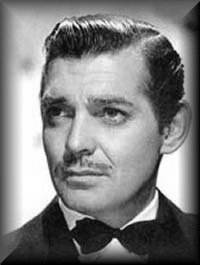 Clark Gable (Mega-Movie Star when war broke out) Although he was beyond the draft age at the time the U.S. entered WW II, Clark Gable enlisted as a private in the AAF on Aug. 12, 1942 at Los Angeles. He attended the Officers' Candidate School at Miami Beach, Fla. and graduated as a second lieutenant on Oct. 28, 1942. He then attended aerial gunnery school and in Feb. 1943 he was assigned to the 351st Bomb Group at Polebrook where flew operational missions over Europe in B-17s. Capt. Gable returned to the U.S. in Oct. 1943 and was relieved from active duty as a major on Jun. 12, 1944 at his own request, since he was over-age for combat.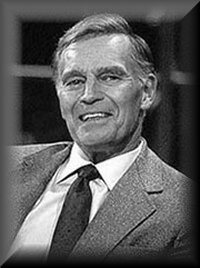 Charlton Heston was an Army Air Corps Sergeant in Kodiak.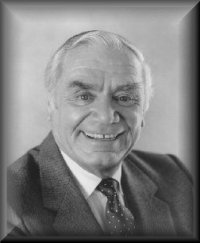 Earnest Borgnine was a U. S. Navy Gunners Mate 1935-1945.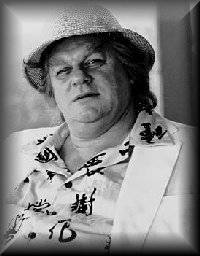 Charles Durning was a U. S. Army Ranger at Normandy earning a Silver Star and awarded the Purple Heart.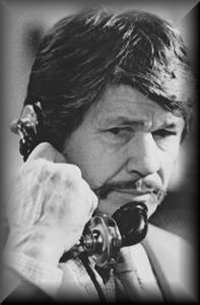 Charles Bronson was a tail gunner in the Army Air Corps, more specifically on B-29s in the 20th Air Force out of Guam, Tinian, and Saipan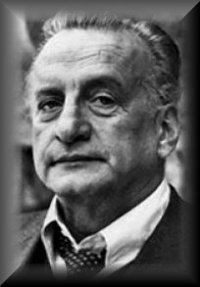 George C. Scott was a decorated U. S. Marine.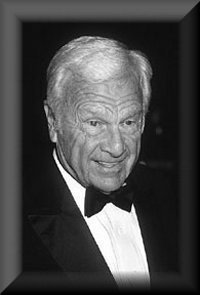 Eddie Albert (Green Acres TV) was awarded a Bronze Star for his heroic action as a U. S. Naval officer aiding Marines at the horrific battle on the island of Tarawa in the Pacific Nov. 1943.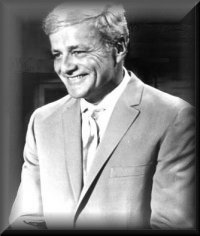 Brian Keith served as a U.S. Marine rear gunner in several actions against the Japanese on Rabal in the Pacific.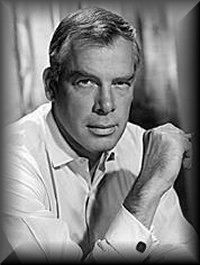 Lee Marvin was a U.S. Marine on Saipan during the Marianas campaign when he was wounded earning the Purple Heart.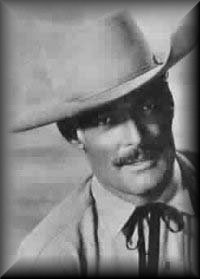 John Russell: In 1942, he enlisted in the Marine Corps where he received a battlefield commission and was wounded and highly decorated for valor at Guadalcanal.

Robert Ryan was a U. S. Marine who served with the O. S. S. in Yugoslavia.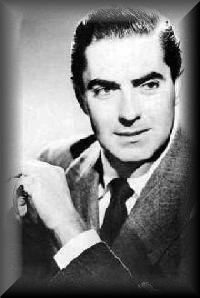 Tyrone Power (an established movie star when Pearl Harbor was bombed) joined the U.S. Marines, was a pilot flying supplies into, and wounded Marines out of, Iwo Jima and Okinawa.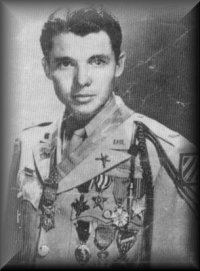 Audie Murphy, little 5'5" tall 110 pound guy from Texas who played cowboy parts? Most Decorated serviceman of WWII and earned: Medal of Honor, Distinguished Service Cross, 2 Silver Star Medals, Legion of Merit, 2 Bronze Star Medals with "V", 2 Purple Hearts, U.S. Army Outstanding Civilian Service Medal, Good Conduct Medal, 2 Distinguished Unit Emblems, American Campaign Medal, European-African-Middle Eastern Campaign Medal with One Silver Star, Four Bronze Service Stars (representing nine campaigns) and one Bronze Arrowhead (representing assault landing at Sicily and Southern France) World War II Victory Medal Army of Occupation Medal with Germany Clasp, Armed Forces Reserve Medal, Combat Infantry Badge, Marksman Badge with Rifle Bar, Expert Badge with Bayonet Bar, French Fourragere in Colors of the Croix de Guerre, French Legion of Honor, Grade of Chevalier, French Croix de Guerre With Silver Star, French Croix de Guerre with Palm, Medal of Liberated France, Belgian Croix de Guerre 1940 Palm.
So how do you feel the real heroes of the silver screen acted when compared to the hollywonks of today who spray out anti-American drivel as they bite the hand that feeds them? Can you imagine these stars of yester-year saying they hate our flag, making anti-war speeches, marching in anti-American parades and saying they hate our president? We thought not, neither did we!
---